Golf is a humbling sport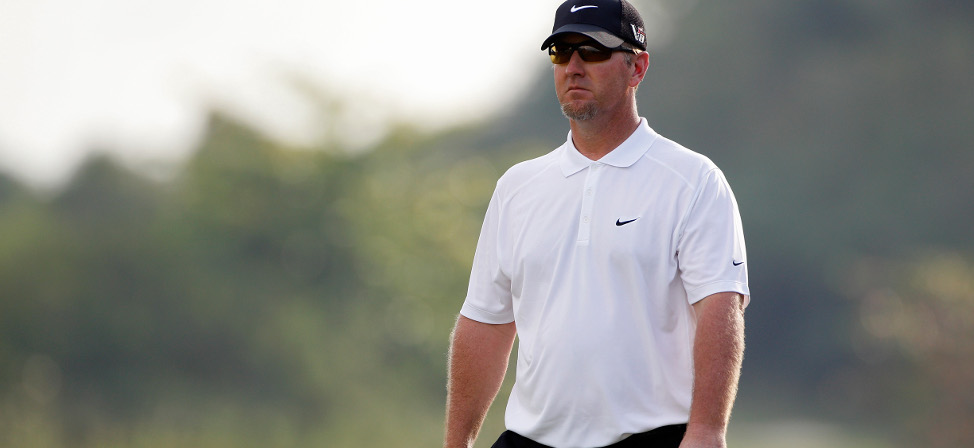 For first round leader J.B. Holmes, the first day of the Open Championship was just a walk in the park as he finished the first 18 holes in Portrush, Northern Ireland with a nice score of 66 for -5 under.
For top names like Tiger Woods (78), Phil Mickelson (76), Adam Scott (78) and Rory McIlroy (79), it was a day that would never end. With that said, there was one former Open Champion that would have traded his entire collection of trophies for a score like 78 or 79.
Like a slots player who was visiting one of the new UK casinos, former Open Champion David Duval must have felt like he had just walked on a golf course for the first time in his life. On the day, Duval shot not 89, not 90, but an amazing 91. It was the highest round on the first day by an equally amazing 8 shots. It was also the worst round of golf Duval has played since he turned pro in 1993.
Want more? To add injury to insult, he had the highest score on one hole (a 14 on the par 5 seventh) in the British Open since 1983. By the way, that was the first year the PGA started accumulating stats on a hold-by-hole basis. It's quite possible it was the highest score on one hole in British Open history. Yes, golf is a humbling sport.
What transpired on the Par 5 seventh was an extremely strange turn of events. The fiasco started with Duval launching his tee shot way into the rough, prompting him to hit a provisional shot, which also landed in the rough. So, he played another provisional ball which also landed in the rough. The first two balls were not found, forcing him to play his second ball, a Titlist 2, which left him lying 6. It takes him two more shots to get to the front of the green. When he arrived at his ball, he realised it wasn't his ball. He was hit with a two-shot penalty for playing the wrong ball, chipped onto the green, three putts and he walked off the green with a perplexing 9 over par, 14.
When asked about the issue, Duval told reporters: "I'm at fault. I didn't take a close enough — it happened to me once before where a marshal is standing right next to the ball, kind of glanced down. I usually use a yellow mark, it's hard to see. And I don't see red very well. And so, standing looking down at it it's a 2. So just my mistake."
In 2001, Duval won his one and only major when he conquered the field to capture the British Open title played at Royal Lytham. He has won a total of 13 titles. In 1998, he won the Vardon Trophy, the Byron Nelson Trophy and held the spot as the #1-ranked golfer in the world. On this day in 2019, a very talented professional gambler was reminded just how humbling the game of golf can be.