Chubby Chandler: Ben can strike it rich
By MyClubBetting ambassador Chubby Chandler
Before I begin discussing this week's event, I would like to pass on my sincerest congratulations to Henrik Stenson after his Open Championship victory at Troon.
On the Monday before the tournament, his close friend Mike Gerbich sadly passed away after losing his battle with cancer. I thought it was a real touch of class when Henrik dedicated his victory to Mike during his winner's speech on the eighteenth green.
I can't ever remember seeing a more impressive round of golf during a Major Championship and to see the Swede do it in the final group on the final day was nothing short of remarkable.
Henrik is a lovely guy, and I was made up to see him lifting The Claret Jug.
This week's USPGA Championship at Baltusrol takes place just a fortnight after the Open Championship.
A lot has been made about the timing of the tournament, but in all honesty, the players have known about the Olympic competition for a fairly long period so I don't feel as though anyone can make any excuses ahead of this event.
There is no doubting that the guys who were contractually obliged to play in Canada last week may be slightly more fatigued than the rest of the field but, personally, I don't see it being too much of an issue.
The Lower Course at Baltusrol is the type of track that has become synonymous with recent USPGA Championships.
While it is far from easy, the Lower Course will provide the players with regular birdie chances and the opportunity to go low – unlike many of the modern US Open layouts.
In terms of guys from within my ISM stable, I see Danny Willett and Ben An (Byeong-Hun An) being the best suited to Baltusrol's layout.
Danny made the cut at Troon by draining a really tricky 15-foot putt on the eighteenth green and that felt like a turning point to me. He played some really solid stuff during the weekend that followed and, if he can take that into this championship, then I see no reason why he can't go well.
Ben also had a fairly decent Open Championship and he will fancy his chances this week after some fine recent showings on American soil. The South Korean has managed to record five top-25 finishes on the PGA Tour in 2016, missing just three cuts along the way.
Ben is one of longest hitters in the field this week, and I really feel as though his distance from the tee could be a massive advantage at Baltusrol.
The USPGA is known to produce first time Major winners, and so many people have been asking me who I fancy as an outsider this week.
Justin Thomas has had a wonderful season, and should there be a first time Major winner this week – it wouldn't surprise me if it was him.
I have attended every single Major Championship since 1996 so naturally I was at Baltusrol the last time it hosted the USPGA Championship, back in 2005.
I remember being so impressed with Phil Mickelson during that week. He won the tournament by a single stroke after bad weather caused a Monday finish.
Phil's tapping of Jack Nicklaus' plaque before playing his approach to the 18th hole is one that sticks in the memory, almost as much as the wonderful flop shot that followed!
Chubby Chandler works with MyClubBetting to assist Golf Clubs in the UK. To get a free betting service that earns cash and other rewards for your club, simply visit myclubbetting.com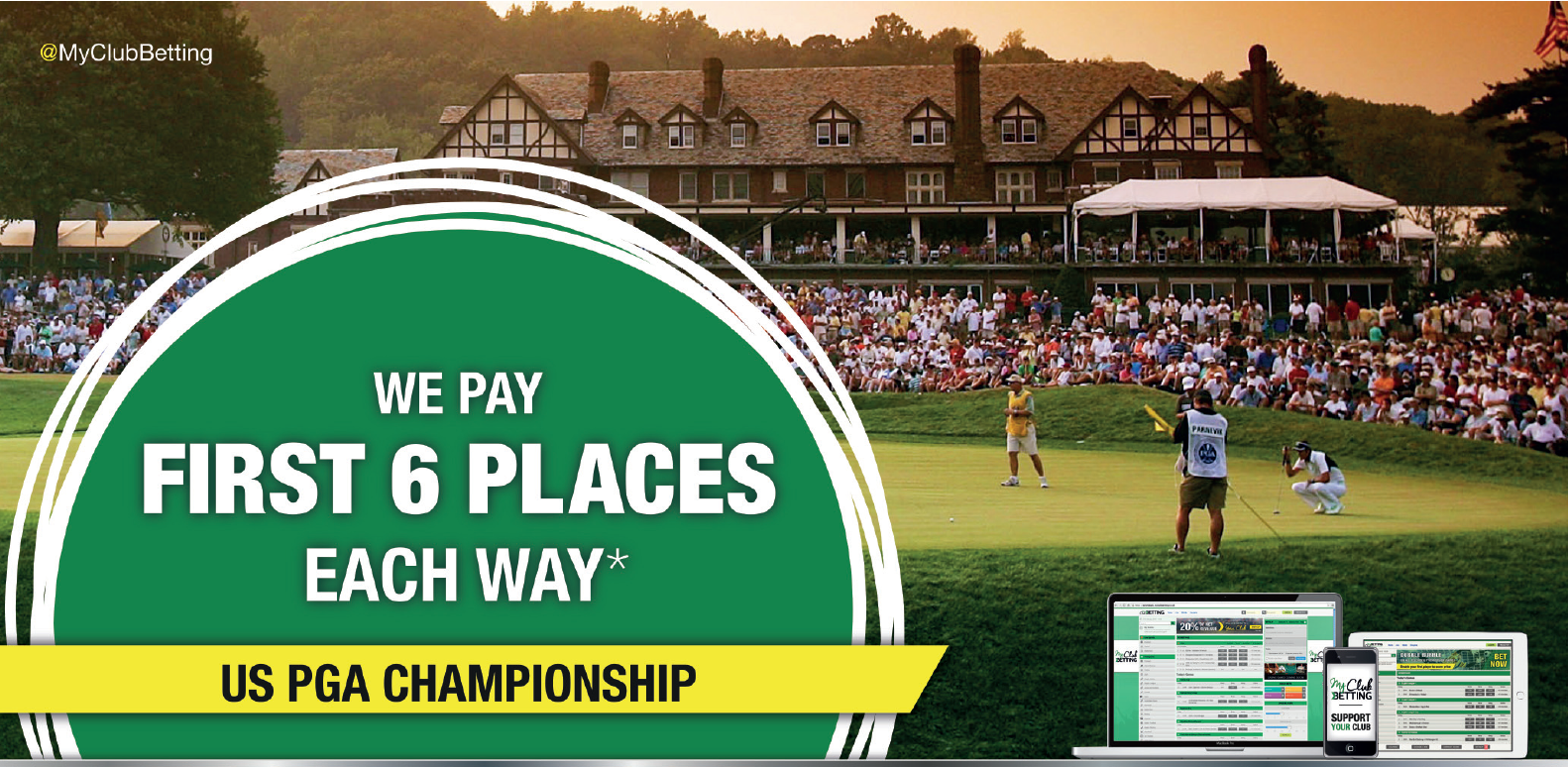 Tagged Byeong Hun An, Chubby Chandler, PGA Championship, US PGA Championship