Golfing getaways: How to make them great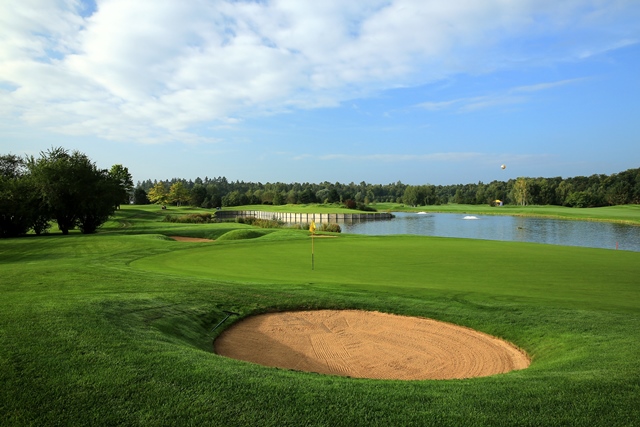 It would be fair to say that golfing holidays have never been so much in demand. Once upon a time, they were almost only available to the rich and famous. In other words, they were grossly expensive, and just not affordable for the Average Joe. Times are changing though, and whether it is through venues like the Belfry or just a general change in approach, they have become more accessible than ever before.
However, the definition of a golfing getaway isn't just about rocking up at a chosen destination and hoping for the best. Find your best destination for betting on golf's biggest events with the help of coral code on the European Tour and PGA Tour. Just like most vacations, there is a large degree of planning, and if you are serious about getting your next one right, it's time to read on.
Make sure you opt for a variety of styles
Some of you might choose to ignore this first piece of advice and obviously, that's completely fine. However, on the most part, the best golfing holidays occur when you have a real mix of courses in there.
In other words, one day might see you play a links course, while on the other you might turn to a parkland one. By doing this, each day is a little different, and your game can be put to completely new challenges.
But take advantage of bulk discounts
However, there is a caveat with the previous piece of advice. As we have already spoken about, golfing holidays aren't always easy on the pocket. Green fees can be expensive, but there are ways to reduce these.
One of these involves a bulk buying discount. Some courses will do this when you arrive as a big group, but many will offer you reduced rates if you play more than one round there. Most are fully aware that golfing tours like to play different courses, so to mitigate this, they will try to offer discounts.
Sure, we're by no means saying that you should spend your entire week on the same course, but for the sake of a couple of rounds, it might be worthwhile.
Think about the logistical factors
It could be said that a golfing vacation is like no other, and there are various logistical factors to take into account. Airlines are tightening their baggage restrictions, so now might be the time when you question whether to take your own clubs or hire them when you arrive?
On top of this, you have the transport between courses. Again, armed with all of the equipment, will you hire a van or do you have another trick up your sleeve?
Don't forget the 19th hole
Well, this is where it all happens. We're of course not necessarily referring to the clubhouse, but rather what you get up to after you have completed your round.
This is where some shrewd planning really does come into its own. You need to find a mix of golf and non-golfing activities to make your week a success. Are you looking for vibrant nightlife or a spot of culture in the afternoons? Answer these questions to help you along.