Sandy Lodge GC raise over £30,000 for local charities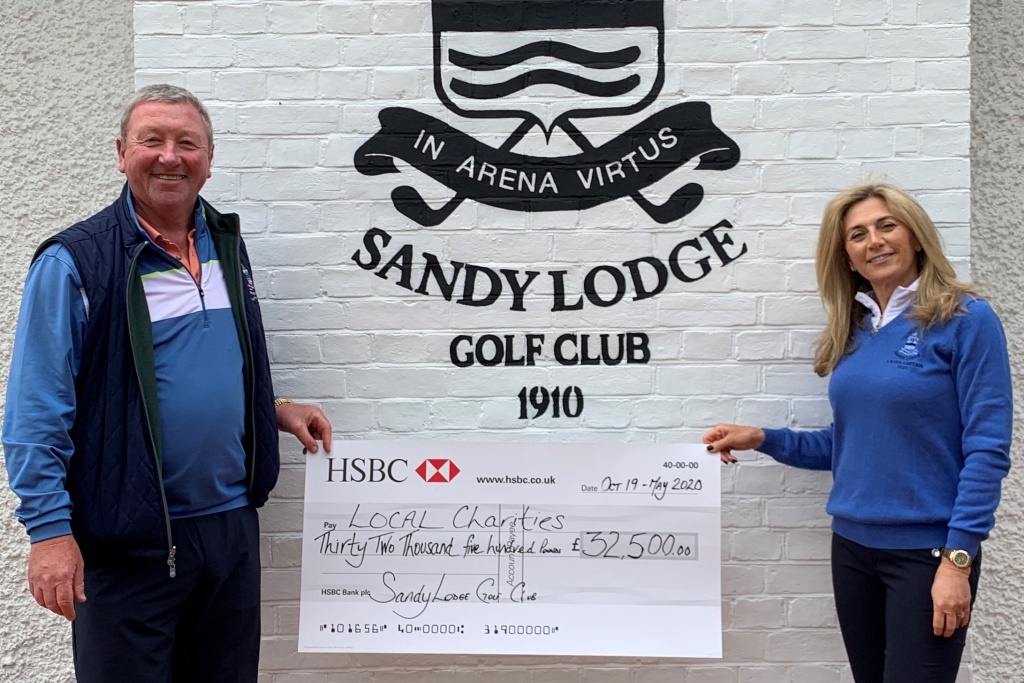 As speculation centring on the expected depth of Britain's impending financial recession seems to deepen by the day, there is repeated proof of a magnanimous sense of wanting to help others less fortunate.  And from the green and well-manicured Hertfordshire acres of Sandy Lodge Golf Club comes news that the impressive sum of £32,500 has just been handed over to numerous local charities.
The funds were raised by the Sandy Lodge members over a number of months, mostly pre-lockdown, with the staging of various golf events, sporting evenings, raffles, and auctions. And as club captain Paul Boyle maintained: "This achievement demonstrates we have great members with a tremendous community spirit."
Ladies captain Jacqueline Fine added: "I am so pleased we are able to raise such a significant sum of money to support local charities. It helps to make a big difference to many people".
Many familiar sporting names were involved. Billy Foster, the revered caddy who has carried the bag of Lee Westwood, Darren Clarke, Sergio Garcia and the legendary Seve Ballesteros amongst others, was the guest of honour at a gentleman's evening last year and former England rugby union captain Roger Uttley was the main attraction at a special auction evening just before lockdown.
Casting his eyes over an array of auction lots before entertaining a packed room with many unprintable rugby anecdotes and indiscretions, Uttley began his observations with the firm order: "None of this leaves the room!"
The golfing company of former England Test batsmen Mark Ramprakash and Ian Bell, and ex-Scotland manager Gordon Strachan over 18 holes around Sandy Lodge were all put up for auction and helped swell the coffers.
Amongst the charities that benefitted were Carers UK, the Michael Sobel and Peace Hospices, the nearby Watford Mencap Home and the Colnbrook School for the Autistic and Dyslexic. Captain Boyle said: "There are no bad charities but we thought the smaller local ones needed it most."