Dustin Johnson Looking Imperious Ahead Of The Masters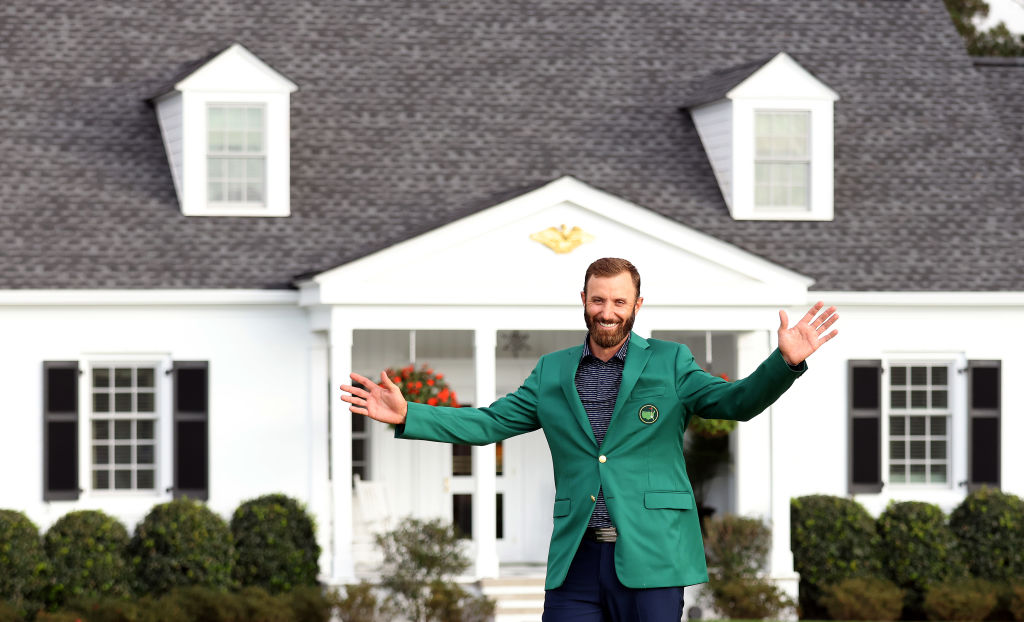 On Sunday, 15 November, 2020 Dustin Johnson made history. He won the Masters Tournament with a record score of 268 that saw him finish 20-under-par.
It was his second major, following his victory at the 2016 U.S. Open.
He's followed up his record-breaking 2020 form by winning the Saudi International. To put a bit of perspective on that success, there have been three Saudi International tournaments held since it was launched in 2019, and Johnson has won two of them.
Fans, commentators, and sports betting sites alike believe there will be no four year gap between Johnson's second and third major. He's in imperious form and they all know it.
Golf fan Ben Broderick tweeted on 7 Feb 2021 that Johnson is primed for another Masters win, writing:
"A little late but here are my pick for the 2021 Major Championships:
The Masters (Augusta National): Dustin Johnson
U.S. Open (Torrey Pines): Brooks Koepka
PGA Championship (Kiawah): Rory McIlroy
The Open Championship (Royal St. George): Dustin Johnson".
Golf Columnist and pro, Paul McGinley wasted little time making ominous claims about Johnson. Just two days after Johnson's Masters win, McGinley wrote "there are more majors to come, there is no doubt about that".
He added that "he [Johnson] is in a different place mentally as a golfer. His course management, his golfing IQ, is on a different level now than it ever was before".
Highly-regarded betting site 888 Casino clearly believes Johnson is the man in form ahead of the Masters. He's the site's favourite to win the event, with his odds currently at 6.50 and his closest rivals (John Rahm and Rory McIlroy) who are both on 11.0.
To give you an indication of just how in form that makes Johnson, it means a winning £10 bet at 888 casino on Johnson would give a return of £65. That same £10 wager on either Rahm or McIlroy would bring a return of £110.
In other words, Johnson's form is nearly twice as good as his nearest rivals.
Given that the word means to be "commanding, dominant, superior", it's fair to say that Johnson certainly looks to be fulfilling the criteria required to call his pre-Masters form imperious.
But what does Johnson think of his form?
Speaking as part of his press duties for the 2021 The Players Championship, Johnson said "I feel like the game's in pretty good form coming in. I've put in some good work in the last couple of days and I'm feeling good".
If fans, commentators, betting sites and the man himself all think his form is leading him towards a 2021 Masters win, it's a pretty ominous sign for Rahm, McIlroy and the other players hoping to take Johnson's title.