Opponents share astounding double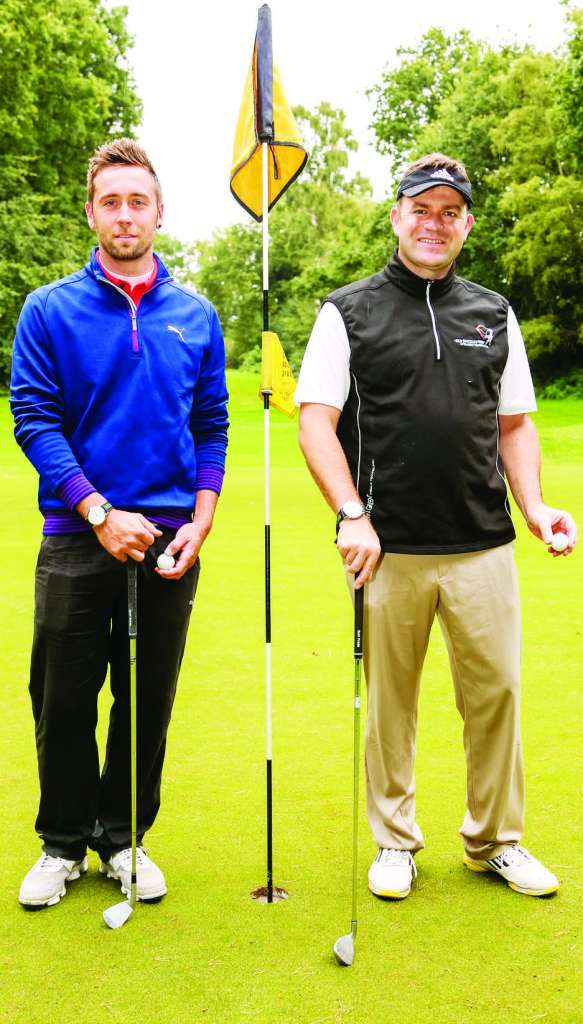 AMATEUR golfers Aaron Saddleton and Mark Avis beat odds of 25-million-to-one to ace the same hole while playing against each other at Royal Norwich Golf Club.
Following their magnificent achievement, the BOSS Watches H1Club has decided to recognise the double feat by rewarding each golfer with a specially-commissioned, commemorative timepiece.
The remarkable double feat occurred on the 135-yard, par-three ninth, in a two-v-two match between Sprowston Manor Golf Club and Royal Norwich.
Saddleton, 29, an eight-handicap Sprowston Manor member, thought he'd won the hole after his ace with a smooth nine-iron, but then opponent 43-year-old Mark Avis, of Royal Norwich, who plays off seven, did exactly the same thing, also with a nine-iron, for an astonishing half-point. Saddleton, who has played golf for 10 years, said: "I couldn't believe it. I don't think I will ever experience that again. It's a game of golf I will never forget.
"After I hit my hole-in-one, I even remember Mark saying something like 'so that's what I need to do', and then he did exactly the same thing.
"I can't believe I hit a hole-in-one, but didn't win the hole."
Avis added: "When I saw my opponent score a hole-in-one, I knew what I had to do. I then hit my shot and the ball cleared the bunker and rolled into the hole – unbelievable!
"I was amazed and we were all stunned. It is a moment in history – you can't make it up."
Bookmaker Paddy Power gave the staggering odds of two amateur golfers scoring aces at the same hole as 25-million-to-one.
Despite Sprowston Manor winning the match 3-1 overall, the Saddleton/Avis game finished, fittingly, all square