Top 5 Golf Betting Sites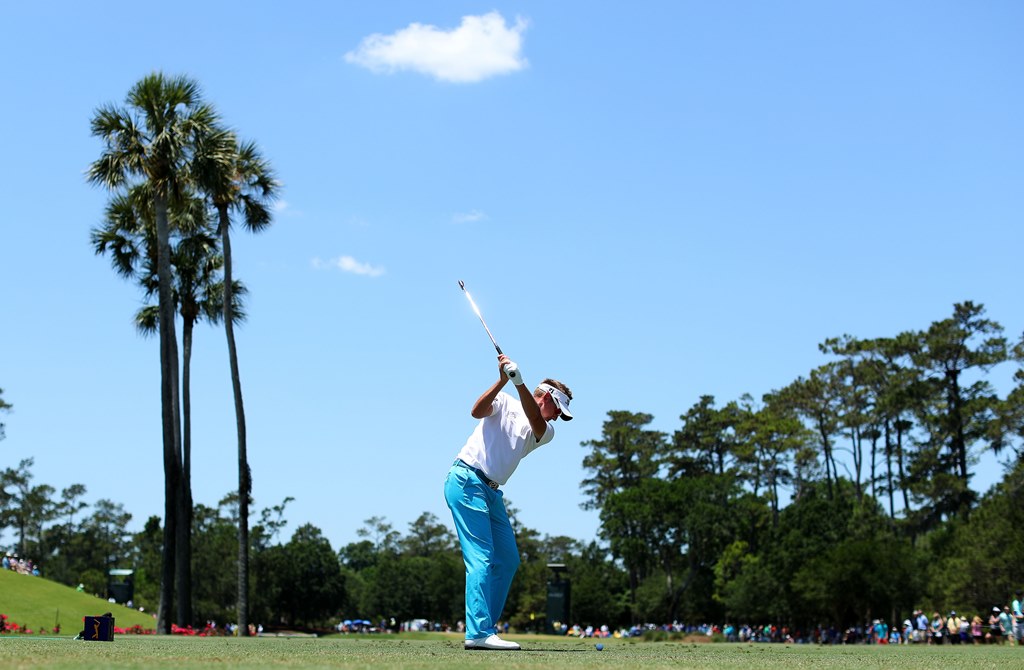 The gentlemen's game of golf, was established in the UK, has grown into a multi-million-dollar industry, giving rise to pop culture icons like Tiger Woods and Rory McIllroy. It's birthplace, Scotland is said to have the most holes of golf per head in terms of the population, with the town of St Andrews having 12 courses.  In 2014, UK golfers reportedly spent $4.3 billion on the sport. Online platforms have made being part of this rich industry easier than ever before, by creating a space where you can bet on golf games in a secure environment. Many punters have been backing up these pro golfers on top-rated golf betting sites. Here is a list of 5 sites which not only allow you to place bets, but also provide helpful tips, useful information and big bonuses.
Bet365
With Bet365, you can bet two major events in the world of golf; the US/UK Open, as well as women's golf.  Bet365 also promises risk-free betting and Best Odds Guaranteed.  This simply means that if you've selected wins, and the starting price is higher than your odds, you get paid the bigger amount.  Live streaming is also available, which can be viewed from the In-Play page. Bet365 always tries to settle bets as soon as possible, usually within an hour of the game.  The new player bonus is valued at £200, giving you a perfect start on your golf betting journey.
BetFair
BetFair has moved from being a peer-to-peer exchange platform to a full fixed odds site. There are regular promotions and a fair amount of flexibility when placing bets. As the largest sports betting exchange, BetFair is tried and trusted. Like most sites, there's live streaming available. There's also good market coverage and frequent promotions and opportunities to win money back. Newcomers to Betfair are awarded with a great welcome bonus: Bet £10 Get £30
BetSafe
BetSafe is one of the best golf betting sites in terms of its customer service and betting advice. These useful tips are sourced from some of the world's best experts in the industry. BetSafe also has fast withdrawal times and a user-friendly and convenient mobile app. You can bet on all golf majors along with special deals available on the Masters. New players looking to bet at Betsafe are awarded with 100% up to £100 (Plus £3K Prize Share at Casino)
Bet Victor
Bet Victor specialises in US golf. There is no shortage of bet types available; you can place outright bets, on Top 10 and Top 20, as well as full 72-hole betting, double or triple change, six-shooter, 36-hole betting. The welcome bonus more than enough incentive to join BetVictor. The site and app run smoothly and there are great in-play services. Joining Bet Victor is quite lucrative with a fantastic welcome bonus.: Bet £10 and Get £40 Free – £30 Sports Free Bets and £10 Casino Bonus.
Coral
Bet on every European and PGA tour and any other major event, including the US or UK Open as well as the US PGA Championship. There are various categories to choose from, including Top 5, Top 10 and Top 20, as well as outright and each-way betting. For a little more excitement, Coral has specials before tournaments, where you can bet on who will be the top Englishman and Spaniard or even in categories of rank, such as the best senior or amateur. Coral recently increased its coverage of golf due to the game's increasing popularity. The site offers excellent opportunities to win for both new and existing players. Additionally, you may opt to place group bets as well as match bets. If you're hesitant to start, consider the 400% matched free bet as a welcome offer.