Biddiscombe column: Vice-captains now take centre stage
By Ross Biddiscombe
With a rash of Ryder Cup vice-captains announced over the past few months, the obvious question is just how important are these men and what on earth do they do?
The concept of assistant captains is a relatively modern one. In the first few Ryder Cups, the skipper was actually one of the players and his only official help was usually a PGA-appointed team manager who acted as a go-between and handled things like travel, accommodation and ­everybody's general welfare.
Then in 1933, Britain's JH Taylor became the first non-playing captain and the American's followed suit in 1947 when Walter Hagen finally gave up doing both jobs. But there were no sign of official assistants, although home captains in particular may have taken counsel from other experienced pros who came to the match.
By the 1980s, however, Tony Jacklin decided that he needed some ­lieutenants and when he started to win, then the idea took hold for both teams. Vice-captains offer advice, act as sounding boards for key decisions and are also dogsbodies behind the scenes. Their jobs range from the mundane to the vital, but all in the cause of the players.
Soon a vice-captaincy was the­ ­pathway to the main role of skipper. After Jacklin's four leading roles, one of his deputies, Bernard Gallacher, emerged from the background to take the job. Again, this strategy usually worked. It caused some consternation when two-times VC Sandy Lyle was overlooked, but it caused greater drama when the Americans gave up on the system in 2014.
Tom Watson was given the ­captaincy as a personal choice of PGA of America president Ted Bishop, no need for one of the game's icons to serve as a vice-captain. Perhaps unsurprisingly, defeat followed and Watson's second time as Ryder Cup skipper proved to be a scar on his record.
Nick Faldo was another great player who disregarded accepted methods of utilising the vice-captain format. Firstly, Paul McGinley resigned from his VC position after a dispute and that left Faldo with José María Olazábal by his side as his only assistant.
Critics claimed that the unfathomable Faldo would have done without the Spaniard if it wasn't for normal protocols and, so when his team were defeated, the criticism was unforgiving.
Nowadays, the appointment of the vice-captains warrants its own special press conference à la Darren Clarke unveiling Thomas Bjorn, Paul Lawrie and Padraig Harrington last month at Wentworth. Clarke's extra choice of Ian Poulter came later after the Englishman's long-term injury became apparent.
Meanwhile, in America, Tom Lehman had sat alongside Davis Love III as his first-choice VC months earlier and the announcement of Steve Stricker, Jim Furyk and Tiger Woods was so early that it provided speculation that at least one of them could still qualify as a player.
In fact, this year's VCs could well provide some big stories in the build-up to September and in Hazeltine itself.
Firstly, Woods is such an iconic player that a subservient role like this seems questionable and could even increase his regular awkwardness in the team environment. Also, Woods is a story wherever he is and ­whatever he does – Tigerwatch at the Ryder Cup could prove to be a ­distraction to America's team concept rather than a help.
But Europe's squad may also face some issues. Both Lawrie and Bjorn have shown their caustic side before within a Ryder Cup context – the Scot when he was not made a vice-captain for the match in his homeland in 2014 and the Dane when he fell out with 2006 captain Ian Woosnam over his non-selection to the team.
Plus Padraig Harrington is a media darling who has never heard a question that he didn't want to answer with ten minutes of chatter. Will his captain enjoy the loquaciousness of his fellow Irishman or will it get on his nerves as the ­tension mounts?
And then there's Poulter. If a ­Poulter-less team becomes an issue, then Clarke has a problem, but if the ­captain can harness the ultimate golf team inspiration then Europe will be a tough team to beat.
Ross Biddiscombe is writing a regular column in The Golf Paper until October. His book Ryder Cup Revealed: Tales of the Unexpected is available in paperback and eBook formats on www.amazon.co.uk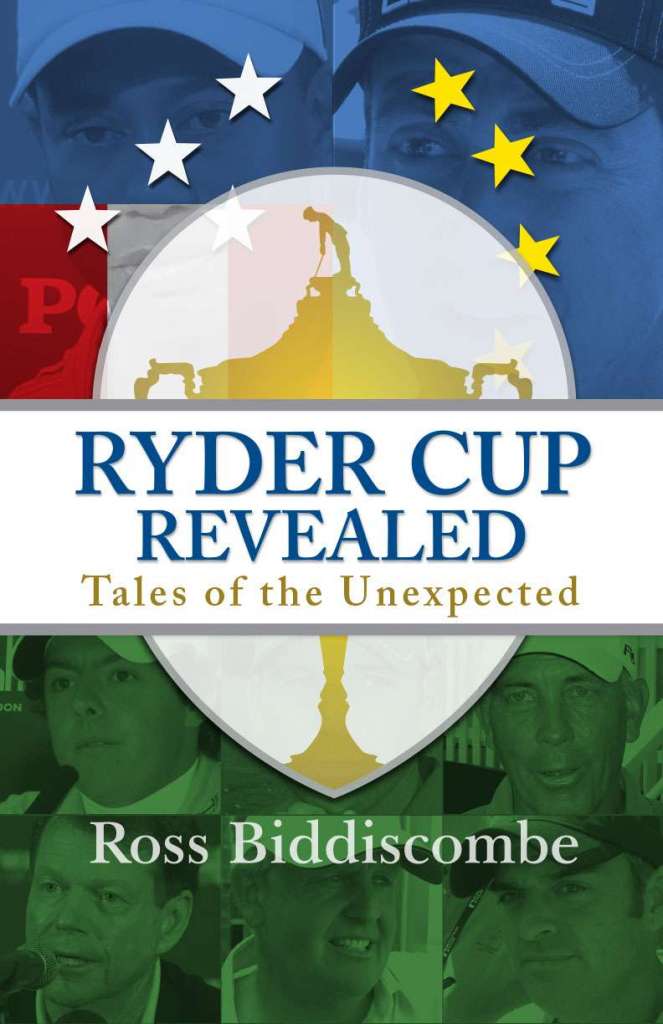 Tagged Darren Clarke, Ian Poulter, Padraig Harrington, Paul Lawrie, Ryder Cup, Thomas Bjorn