Chubby's boys could be winners this week – and so can your club
Right now, life is pretty good for Andrew Chandler. In April, the man more affectionately known as 'Chubby' watched on as two of his clients, and friends, finished in the first two places at the Masters.
After Jordan Spieth's catastrophic back-nine collapse, Danny Willett eventually won by three shots from Lee Westwood, who shared second place with the young American.
"It was a big result for both Danny and Lee, but in different ways," Chandler said. "Winning his first Major was a massive breakthrough for Danny and after a troublesome 12 months in his personal life, Lee showed how familiar he is with Augusta. That is seven top-11 finishes in the last eight years for him, which is a remarkable achievement."
Chandler, a former European Tour player, makes a valid point, and he expects both Willett and Westwood to perform well in this week's BMW PGA Championship event at Surrey's iconic Wentworth venue.
"The BMW PGA Championship follows on from the Dubai Duty Free Irish Open, and they're two great weeks that may prove to be vital for Ryder Cup qualification," he said. "Our own Darren Clarke will be watching results closely. The West Course is in the best condition that it has been in for many years."
This is an opinion shared by most golf fans. The BMW PGA at Wentworth is often cited as a 'Fifth Major' by European Tour enthusiasts. As many of you will know, Willett and Westwood are among the numerous players within Chandler's International Sports Management company, or as it is more commonly known – ISM. Along with his role as ISM founder and managing director, Chandler recently joined MyClubBetting as their Golf Ambassador. Unlike traditional bookmakers, MyClubBetting provide personalised websites to grassroots sports clubs and returns 20 per cent of all net revenue created on the site, back to that club.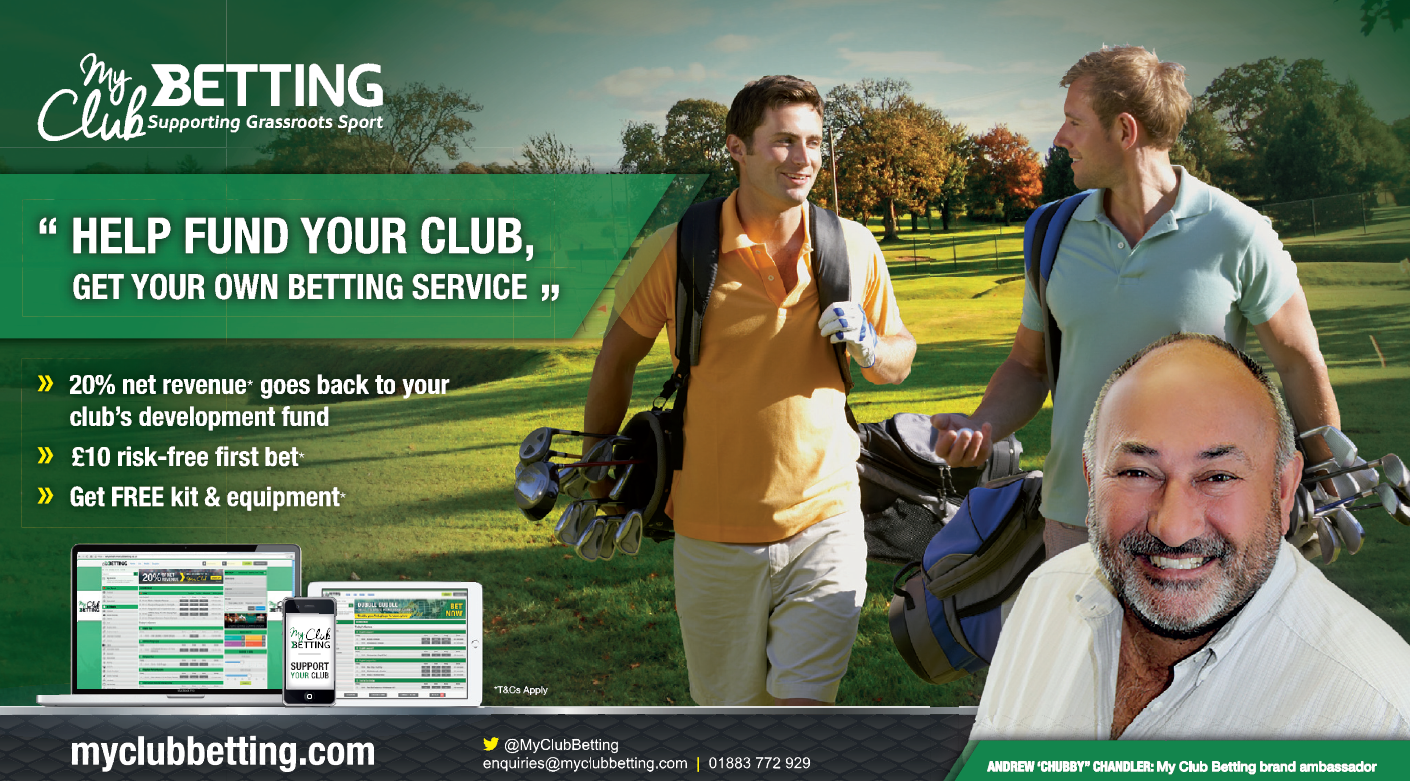 "The guys at MyClubBetting have come up with a wonderful way of assisting golf clubs," Chandler says passionately. "Clubs around the country now have the opportunity to receive a free, customised website.
Members and their friends can then bet via the site, earning revenue for the club in the process.
"The principle of putting money back into grassroots sport is a commendable one, and I've already had conversations with the British PGA on how this can work through professional shops."
As the interview concludes, Chandler is keen to mention last year's event at Wentworth. Byeong-hun An (more commonly known as Ben An) got his maiden European Tour win at last year's BMW Championship. The South Korean is a member of the ISM stable, and his closing total of 267 (21 under par) gave him an impressive six-shot victory at Wentworth.
"Ben goes back to Wentworth in a totally different light. Last year he was unheralded – this time around he's 25th in the world and one of the best young players on the planet.
"Last year's win was certainly the start of a road to success, and a superb performance."
Chandler's statement is backed up with facts. In the final round, An was ranked first in driving distance, averaging just over 294 yards from the tee. He also topped the field for greens in regulation during that breathtaking final round, with an average of 84.7 per cent.
So who does Chubby fancy this week? Although one or two players have decided to skip the event, it's still a strong field – led by Danny, Justin Rose and Lee. This event has a habit of throwing up unlikely winners such as Ben, Simon Khan and Scott Drummond, so it should be a very open and entertaining week for all."
With an abundance of his men in the field at Wentworth, it would surprise nobody if Chubby Chandler's smile got even wider on Sunday evening.
*This article was originally published in TGP on 25 May 2016.
Tagged Chubby Chandler, Danny Willett