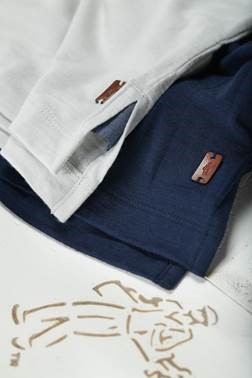 New Indigo Collection Features Performance Fabrics for On-and-Off Course Style and Comfort
Ashworth Golf, the most authentic golf brand dedicated to bringing modern style to the golf course, is excited to officially launch the Indigo Collection, emphasising the brand's natural performance ethos. Ashworth's natural performance philosophy also pays homage to links-style courses, designs that will be featured in this year's remaining Major Championships.
"Natural performance is what inspires Ashworth apparel," said Jeff Lienhart, Executive Vice President of Ashworth Golf. "We strive to create the connections between experiences, what we see on-and-off course and what we wear."
The Indigo Collection, which features Ashworth's newest apparel technology PRIMATEC cotton, is as fashion-forward and performance driven as the golfer who wears it. PRIMATEC cotton is a premium performance fabric that quickly disperses moisture, keeping the face of the fabric dry with minimal visible sweat. With a variety of short sleeve golf shirts, quilted layering pieces and shorts, the Ashworth Indigo Collection is designed exclusively for the golfer, wherever the journey may lead.
"We took great inspiration from links-style golf destinations when designing the new Ashworth collection," said Kristen Labate, Global Product Manager at Ashworth Golf. "These courses, natural in appearance yet designed with the best modern techniques, helped bring to life natural performance in both aesthetic and material choice. The apparel is a unique balance of relaxed and refined, while blending together the best natural materials that deliver on performance."
Ashworth products are uniquely crafted with the soul of the game in mind, much like links-style courses which return to the roots of the game in both build and beauty. Together, Ashworth and links-style courses celebrate natural performance. Discover the connection when the two come together at the site of the next Major Championship, Chambers Bay, by visiting http://golfman.ashworthgolf.com  which will go live the week prior to the U.S. Open Championship.
For more information on Ashworth Golf, please visit: www.ashworthgolf.com