Is it advantage USA?
Bestselling Ryder Cup author Ross Biddiscombe thinks a revolution is happening in the match build-up and it could mean advantage USA.
There's a strange revolution going on in the build-up to this year's 41st Ryder Cup – some of the USA's star players are already getting fired up about the match. Yes, after years of Tiger and Phil downplaying the contest as some kind of career intrusion, World No 1 Jordan Spieth and potential Cup rookie Justin Thomas have recently talked so passionately about their desire to grab Sam Ryder's iconic gold trophy that the American nation is in shock.
OK, a bit of USA Ryder Cup fever might not sound very important in darkest February, but in the context of recent contests, this is huge. Suddenly, some key American players are doing what the Europeans have been doing for years – making the Ryder Cup a central part of their season and their golfing legacy.
It started when Thomas's routine interview on The Golf Channel in December contained a bold declaration that he'd rather win the Ryder Cup than a major championship in 2016. The 22-year-old's remark caused the US media to choke on their cappuccinos.
Then young Mr Spieth underlined those surprising words when he said the biennial competition was "possibly at the very top of the list" of his priorities this year. He's taking it personally that the US has been defeated by Europe in six of the past seven contests, even though he's only played in one of the losses. "We're tired of hearing about the past," said Spieth, who thinks younger players like Thomas and his Gleneagles buddy Patrick Reed have "less scar tissue". "We're going to go in believing that it's just a completely clean slate," he said.
Can anyone ever remember Woods or Mickelson or even the more cerebral Jim Furyk ever even talking about the Ryder Cup at this stage of the season, let alone laying down a marker that this was so important to them?
It hasn't happened in over 60 years. Post-World War II, the USA's golfers were so superior to the Brits (remember, continental Europeans didn't enter the fray until 1979) that the Ryder Cup was a no-contest. American golfers were a product of their country's economic and social surge to ruling the world. Almost everything from the USA – including golf technologies and golf courses – was better in the second half of the 20th century than anything British or European.
That situation led to US arrogance at Ryder Cup time: "if we just turn up, we'll win" was an American attitude that lasted well into the 1980s and produced, as a counterbalance, GB&I and then European teams that were feisty underdogs who couldn't wait for their next chance to knock the Yankeedoodles off their pedestal.
Then, when Europe started its winning streak, US golfers found it difficult to alter the arrogance. When Jacklin's teams started winning and then the 21st century Euro victory streak kept going, US teams believed they were pre-match favourites. It was a delusion that worked in favour of Europe, but now maybe the tide has finally turned.
Such changes in Ryder Cup backroom build-ups are the small things that later become significant. Perhaps this early expression of Cup passion from Spieth and his teammates will be just what the Americans need to reverse their losing trend.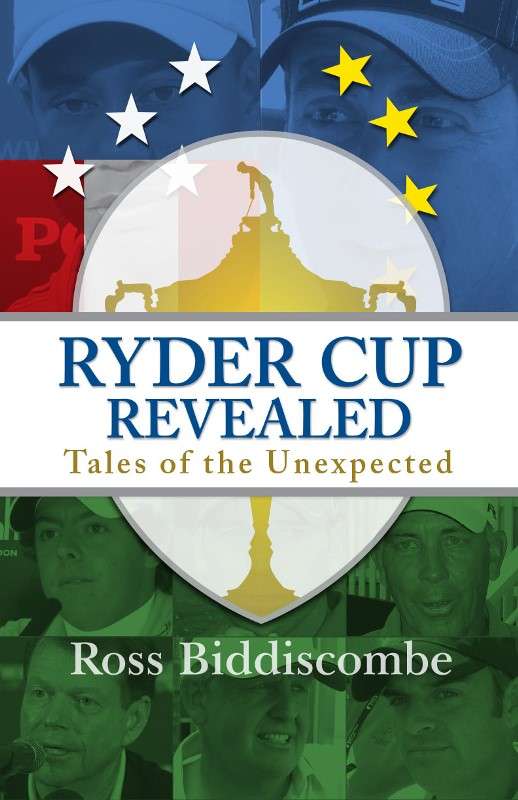 Ross Biddiscombe's monthly column is exclusive to The Golf Paper. Ryder Cup Revealed: Tales of the Unexpected is available via all major book stores and websites in hardback and eBook formats. For a signed copy, go to www.rydercuprevealed.com. Follow Ross on Twitter @Golf_onthe_Edge.
Tagged Hazeltine, Jordan Spieth, Justin Thomas, Ryder Cup, Ryder Cup 2016