Practical joker Stenson has last laugh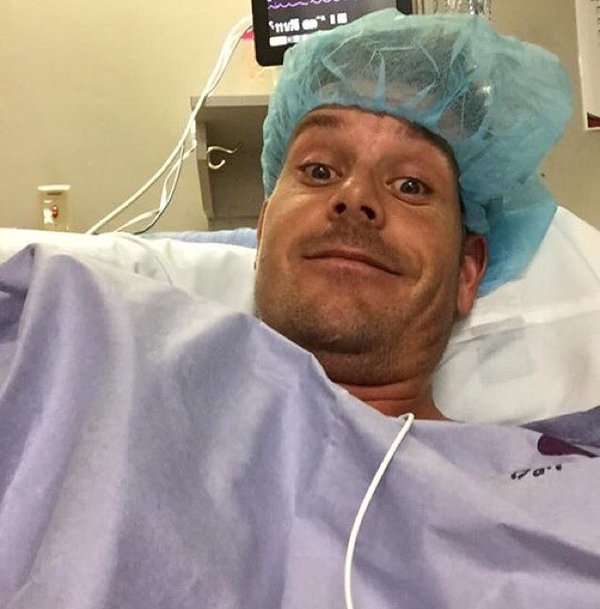 By Graham Otway
Soon after winning the European Tour school and his first main tour card in 2000, the reputation of Henrik Stenson as a powerful striker of a golf ball spread quickly.
But the early stories told in locker rooms also included another element. To make himself popular he tried to develop a reputation as a practical joker.
If another player needed to borrow a pen to sign a few autographs for kids watching a tournament he would happily delve into his kitbag looking for one.
What he did not warn the recipient, however, was that it had been bought from a joke shop and gave off a mild electric shock as it was used.
At the time, he said: "Golfers tend to be very serious but once I am off the course I like to relax and have a laugh."
That spirit is still there and many a journalist seeking an interview with Stenson for the first time has been  intimidated by the way he talks with a forceful accent.
I experienced it in 2006 shortly before Stenson made his Ryder Cup debut in 2006 against the Americans at the K Club.
The Irish sports editor I was working for at the time said few people had heard of the Swede and he would like to know more about him.
I put that request to his agent Johan Elliott and within five minutes my mobile rang. And the voice on the other end was pretty gruff, saying, "Graham. You don't know who I am, yet I have been around a long time. Why don't you know me?"
Then Henrik let out his naughty laugh and the next ten minutes filled the void in my golfing knowledge.
And in the ten years since, the man who likes to be a locker room comedian has also become a golfer who has to be taken seriously when he swings a club out on the golf course.
Can he still hit the ball a long way? Well, there was plenty of evidence of that in Sunday afternoon's brilliantly skilful, powerful and entertaining final round of 63 at Troon which landed the now 40-year-old his first win of one of golf's four Major titles.
Despite the wind blowing off the course, he took his three wood off the tee and regularly planted his ball 20 yards further down the fairway than the effort produced by Phil Mickelson with his driver.
But it was the ability he has developed over the years to control the ball's fade shape that found so many fairways and enabled him to play the approach shots that produced most of his ten birdies.
And while the crowd richly applauded Stenson's victory, they should not have been surprised by it. In European Tour terms, he has twice won the end of season DP World Championship at Jumeirah in Dubai.
And the first of those two back-to-back triumphs was in 2013 when, just weeks earlier in America, he had won the Tour Championship to clinch the Fedex Series.
No player before that had ever won the money lists on both sides of the Atlantic in the same season.
And the $11.4 million dollars he pocketed at the end of that week at the East Lake Club in Atlanta finally brought the curtain down on one of the toughest personal periods in his life.
For a couple of years earlier he had invested $10 million of his career winnings in the infamous Ponzi scheme run by Allen Stanford which had crashed and wrecked many people's lives.
Flying home to Orlando from Atlanta, Stenson realised his plane had flown at 35,000 feet over the federal prison in which Stanford was serving his long jail sentence.
The thoughts that went through his mind showed his way of coping with his own problems and his sympathy for others who struggle to deal with theirs.
He ruled out visiting Stanford in the jail, saying: "What I might do to him if I saw him face to face might get me arrested as well."
And then he added: "I couldn't help but think of the people who lost a tremendous amount of money who weren't fortunate enough to earn it back."
On the health front, Stenson created smiles when he took a selfie dressed up in hospital clothes just 24 hours after undergoing an operation to correct a meniscus problem in one of his knees.
And in 2007 he was lucky to escape with his life when driving from his then home in Dubai through the desert to the Abu Dhabi Championship.
A delivery lorry just yards in front of him jackknifed and he was fortunate to be able to divert his sports car off the road and into the desert. Apart from a few paint scratches, nothing was damaged.
Was he put off by that incident? Not a bit. A week later he took to a race track in the Emirates to test drive an even faster car.
As he received The Claret Jug at Troon on Sunday night, Stenson's mind was taken back to the ten years he spent living in Dubai for, as he told the crowd in his victory speech, just 24 hours before The Open an old friend out there, Mike Gerbich, had lost a long battle through cancer.
Stenson devoted his win to his close social golfing partner and in doing so confirmed that he is a lucky human being to be able to live his life in an equal balance between having deep feelings, a playful sense of humour and a huge sporting talent.
Tagged Henrik Stenson, The Open