Dan Walker: The Open is always a highlight for me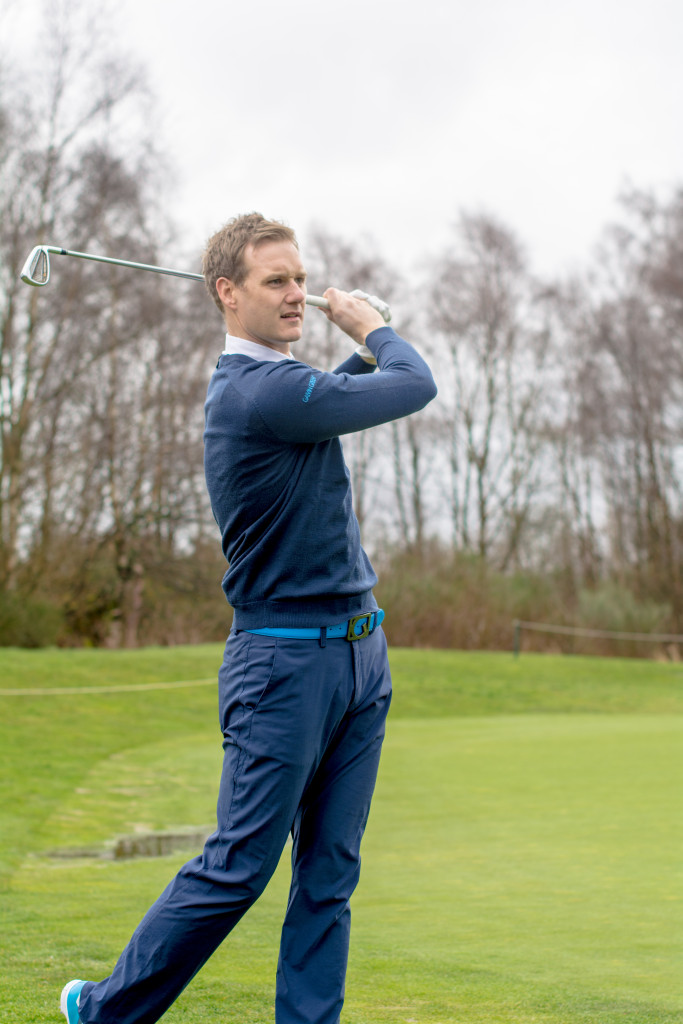 Over the years it has been my great privilege to travel the world covering sporting events. I've interviewed prime ministers, spent Christmas in Camp Bastion and sat at the feet of Christ the Redeemer while watching the sunrise over Rio de Janeiro. Despite all that, there is one week of the year which remains a calendar highlight… The Open.
This year at St Andrews will be the tenth championship I've covered for the BBC – the first was on the burnt fairways of Royal Liverpool where Tiger Woods gently pummelled the opposition (and the course) into submission.
There won't be many backing the same winner a decade on, but the St Andrews spectacular will be another fascinating one.
Spectators can only stand on one side of the holes at The Old Course, which doesn't make it the best venue for watching live, but the old brute always provides a challenge – just ask Ian Baker-Finch who famously missed the widest fairway in golf!
I took some mates to play there a few years ago and one of them was so nervous standing on the first tee he held his breath from the moment his name was announced to the point of impact. As his face reddened, the pre-shot routine was a little hurried, but he somehow managed to send it straight down the hey-diddle-diddle.
I seem to remember I had a touch of the high-rights that day, but I only ever tell people about the four birdies and ignore the rest of it. That is one of the beauties of golf – when we see McIlroy, Spieth, Rose, Garcia, Johnson or whoever walking up the 72nd hole on Sunday acknowledging the crowd, it's a walk we ourselves can make holding a putter in our hands. The crowds aren't there and scores will be a little different, but the course offers the same challenge to all.
Five years ago it was Louis Oosthuizen who hit fewer shots than anyone else, but you might remember play was suspended on the Saturday in ferocious wind. One of my jobs that year was to go up the huge on-site crane to do a live weather update – it's difficult to maintain 'TV hair' in 60 mph winds!
This year I shall be running round the Home of Golf for both TV and radio, presenting various shows, shoving a microphone under the noses of the hopefuls, hiding in the rough with a camera and generally enjoying myself.
I like to arrive on the Monday of Open week and spend a couple of days walking the course, chatting with players, caddies and coaches and keeping a close eye on practice.
I remember following Brandt Snedeker on the Tuesday at Royal Lytham for six holes. His caddie said he'd never seen him hit it so well and he was seven-under for those six holes, which included a hole-in-one at the par four 13th. I was one of only two people who saw it drop.
His caddie was right – he finished tied for third as Ernie Els took the title from a floundering Adam Scott.
Mr Scott won't look back on 2012 with much fondness, and I've also had my own uncomfortable Open moments.
Back at Birkdale I was filming from the side of the fairway as Greg Norman was making a solid start. I couldn't help myself sneezing right at the top of his backswing. We were politely asked to "get lost" after that. We did.
Ernie Els offered an understandably terse "thanks mate" at Muirfield as I delivered the line: "Els has hit his worst tee shot of the day, he's out-of-bounds left, but he doesn't know it yet" down the camera lens at the precise moment he walked behind me. It wasn't 'big' or particularly 'easy' to interview him after that round.
Nick Faldo referred to me as a "TV muppet" on air after watching me root around the players' bag room at Lytham. He thought I was being a little too heavy-handed with Steve Stricker's putter. I remember walking on to the range later that day and being called a "TV muppet" by a giggling Graeme McDowell. At least he was watching!
I shall try my best to avoid any golfing buffoonery this year and I'm sure the tournament which has provided so many memories over the years will deliver again. I am proud to say I have never correctly predicted the winner of The Open, so don't ask. I can however guarantee that, whatever the weather, we'll see four more amazing days of top-class golf at St Andrews this week.
*This article was originally published in TGP on 15 July.
Tagged Dan Walker, Ernie Els, Greg Norman, St Andrews, The Open, The Open 2015